Description
Give yourself a very special Sunday WITH YOURSELF. A journey into your beautiful heart, characterized by Selfcare ~ Movement ~ Introspection ~ Touch and above all: Relaxation. I invite you from the bottom of my heart to RECIEVE: A day that nourishes you, strengthens the connection to your inner wisdom and where you can feel yourself in your essence.
CURRENT
09:00 - 11:00 Welcome Circle & Self-care based. Yoga practice with Energy control
Break & take time for a hearty brunch, walks, reading, doing what you love
16:00 - 17:15 Workshop with Ayurvedic & Chinese Self-massage (for this you use the contents of your package)
17:15 - 18:15 Quantum Meditation & Yoga Nidra
Break for your dinner
19:30 - 21:00 Heart opening Cacao ceremony with Intuitive Movement, journaling & I share my Favorite Resources in matters of beauty, care products, tools & contacts with you
21:00 Closing Meditation & Closing Circle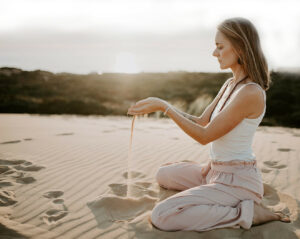 PROGRAM CONTENTS
▼ Self-care based yoga
▼ Quantum Meditation
▼ Workshop with Ayurvedic & Chinese self-massage
▼ Yoga Nidra (the most beautiful form of deep relaxation in your subconscious).
▼ Cacao ceremony
▼ Intuitive Movement
▼ Exchange with like-minded people in the Opening & Closing Circle
Give yourself a day with you and strengthen your art of receiving.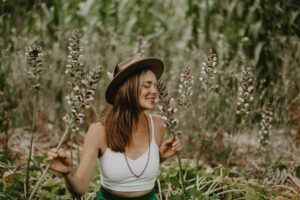 INCLUDED IN THE TICKET
Your lovingly packed Selfcare-PACKAGE with high quality content to your home!
Holistic & Self-Care Based YOGA PRACTICE for all levels & all bodies
RITUAL-CACAO incl. Jessy's favorite recipe
WORKSHOP with ayurvedic self-massage
YOGA NIDRA Session for connecting to your heart on the level of your subconscious mind
Pranayama & MEDITATION
guided & free MOVE to selected music
6 hours PERSONALITY DEVELOPMENT in the most beautiful way
Valuable EXCHANGE With the group
Priceless NEAR to yourself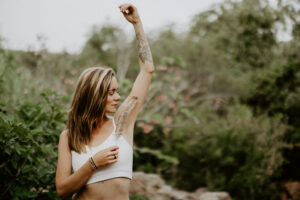 YOU NEED
A place where it is quiet, where you feel comfortable and where you have good internet access
Comfortable clothes
Your yoga mat, your blanket and if necessary an eye pillow or a thin scarf
A notebook or journal for collecting inspiration for your everyday life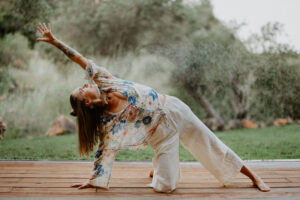 > Please be there on time at 9:00 a.m. I am very much looking forward to this WONDER-full day with you.
> If your package is going to Austria or Switzerland, please be prepared for the corresponding shipping surcharge of the post office.
> The number of participants is limited! We want to create a framework that allows each individual participant to take up space.
>>> Secure your ticket now and your lovingly packed Selfacare package to your home <<<
Registration deadline is Monday, 14.11., so your package will definitely arrive on time ♥
Do you have any questions? Write me a message: jessy@inti-yoga.de
---
Would you like to RECEIVE ~ The Self Love Day Retreat on 20.11.2022 give away?
++++ Our beautiful vouchers are limited available+++++
Send me your billing address and the name of the person receiving the gift by e-mail to: jessy@inti-yoga.de
We will then send you the lovingly designed voucher as a pdf to print out ♥.