Your access to the RECIEVE ~ Self-love online course ♥ Experience the art of receiving.
Give yourself a date with yourself and learn the Art of receiving on different levels at your own pace & from the comfort of your own home: RECEIVE is a journey into your beautiful heart, marked by Selfcare ~ Yoga ~ Introspection ~ Touch and most of all: Relaxation. I invite you from the bottom of my heart to RECIEVE: A day that nourishes you, strengthens the connection to your inner wisdom and where you can feel yourself in your essence.
COURSE CONTENTS
Experience the art of receiving in 6 videos
Welcome & Tune-In Meditation ~ 11min.
▼ Self-care based yoga ~ 90min.
▼ Ayurvedic self-massage ~ 20min.
▼ Gua Sha Stone & Chinese Facial Massage Workshop ~ 15min.
▼ Quantum Meditation & Yoga Nidra (the most beautiful form of deep relaxation in your subconscious) ~ 35min.
▼ Self-reflection & journaling exercise that goes deep ~ 30min.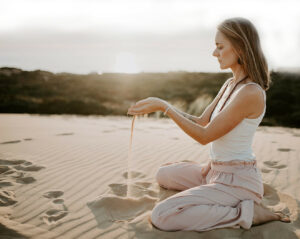 Give yourself a day with you and strengthen your art of receiving on a physical, mental,energetic and spiritual level.
This course is also great to do with your best friend or boyfriend. Set up comfortably at home and then watch the videos at your own pace in peace.
Available for a lifetime
You can repeat all exercises at any time & are welcome to melt into the yoga practice or the deep relaxation with Yoga-Nidra again and again.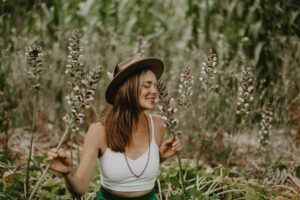 INCLUDED IN THE ONLINE COURSE
Holistic & Self-Care Based YOGA PRACTICE for all levels & all bodies
Ayurvedic SELF MASSAGE
WORKSHOP with the Gua Sha stone and facial massage
YOGA NIDRA Session for connecting to your heart on the level of your subconscious mind
Pranayama & MEDITATION
PERSONALITY DEVELOPMENT in the most beautiful way
Priceless NEAR to yourself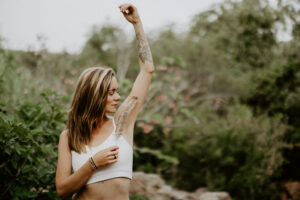 YOU NEED
A place where it is quiet, where you feel comfortable and where you have good internet access
Comfortable clothes
Your yoga mat, a blanket and if necessary an eye pillow or a thin scarf
A nice oil for self-massage (eg a massage oil or sesame oil)
A notebook or journal for the reflection exercises and for collecting inspiration for your everyday life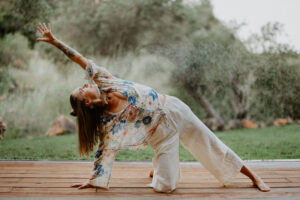 This is how the booking works
You order RECEIVE here and will automatically receive a booking confirmation email with the access data to the course.
The link & login will take you to the beautifully designed site where you can find all the videos and practice & get inspired as often as you like.
I am very much looking forward to WONDER-full hours with you ♥
---
Do you have any questions? Write me a message: jessy@inti-yoga.de
---
Would you like to RECEIVE ~ The Self-Love Online Retreat? give away?
++++ Our beautiful vouchers are limited available+++++
For this, simply send me your billing address and the name of the person receiving the gift by e-mail to: jessy@inti-yoga.de
We will then send you the lovingly designed voucher as a PDF to print out & pack yourself ♥.