Your Essence

YOGA & AYURVEDA RETREAT FOR WOMEN

September 9-11, 2022 | Austria
In this Selfcare Yoga Retreat for Women you recapture your essence 
Embark on a very special women's retreat: a symbiosis of Personality development with Yoga and Ayurveda and in such a way that you live & feel it. Gradually you melt back from thinking into feeling, towards your Essence.
A yoga vacation in Austria in the enchanting Kleinwalsertal valley with Ayruveda & Wellness at its best: At home in the 4 star Ayurveda Naturhotel Chesa Valisa ~ pure pleasure!
For three days, September 09-11, 2022, at this retreat with other women, you can finally shed the layers of everyday doing & doing: a Yoga weekendwhere you will recapture your essence.
Create & strengthen connection to you?
▼
Exchange in the women's circle?
▼
Experience true relaxation & take it into your everyday life?
feel a pinch of magic?
▼ 
new knowledge about women's health?
▼
discover your beautiful, luminous core?
 Ready for your Queen Self?
4 stars Ayurveda Naturhotel Chesa Valisa, Austria
Here you will be welcomed with an abundance of beauty, inspiration, harmony & naturalness.
A unique setting to let go of control and sink into relaxation. The most beautiful gift to yourself.
Rooms with stylish natural charm
▼
ALPIN-SPA with Finnish sauna, Laconium sauna & bio sauna, outdoor pool, infrared cabin and
▼
Floating loungers with mountain panorama & relaxation room
▼
wide range of massages & ayurvedic treatments
▼
5-course indulgence dinner with Ayurvedic main course
▼
Breakfast buffet with pure ayurvedic corner
▼
100% Organic cuisine / vegetarian & vegan
▼
Nature hotel: ecolog. Materials & regional building culture
▼
Journey approx.: 2h > Munich | 2,5h > Stuttgart | 3h > Zurich
Yoga Retreat for Women
PERSONALITY DEVELOPMENT
ENVIRONMENTAL 

YOGA & AYURVEDA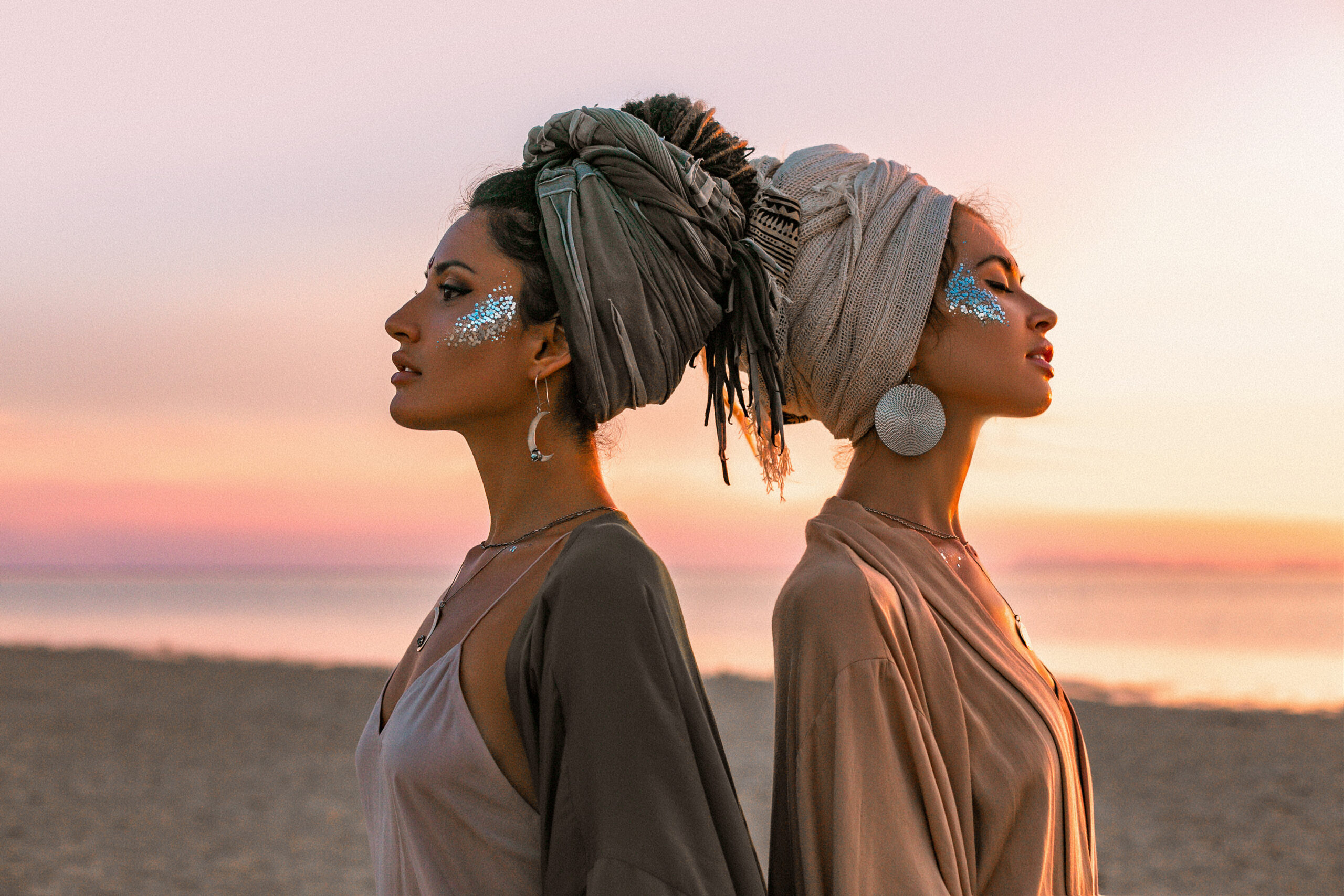 Ojas
Ignite what truly makes you shine! Ojas is your life elixir, your prana. Find out how to strengthen & nourish your Ojas with Ayurveda.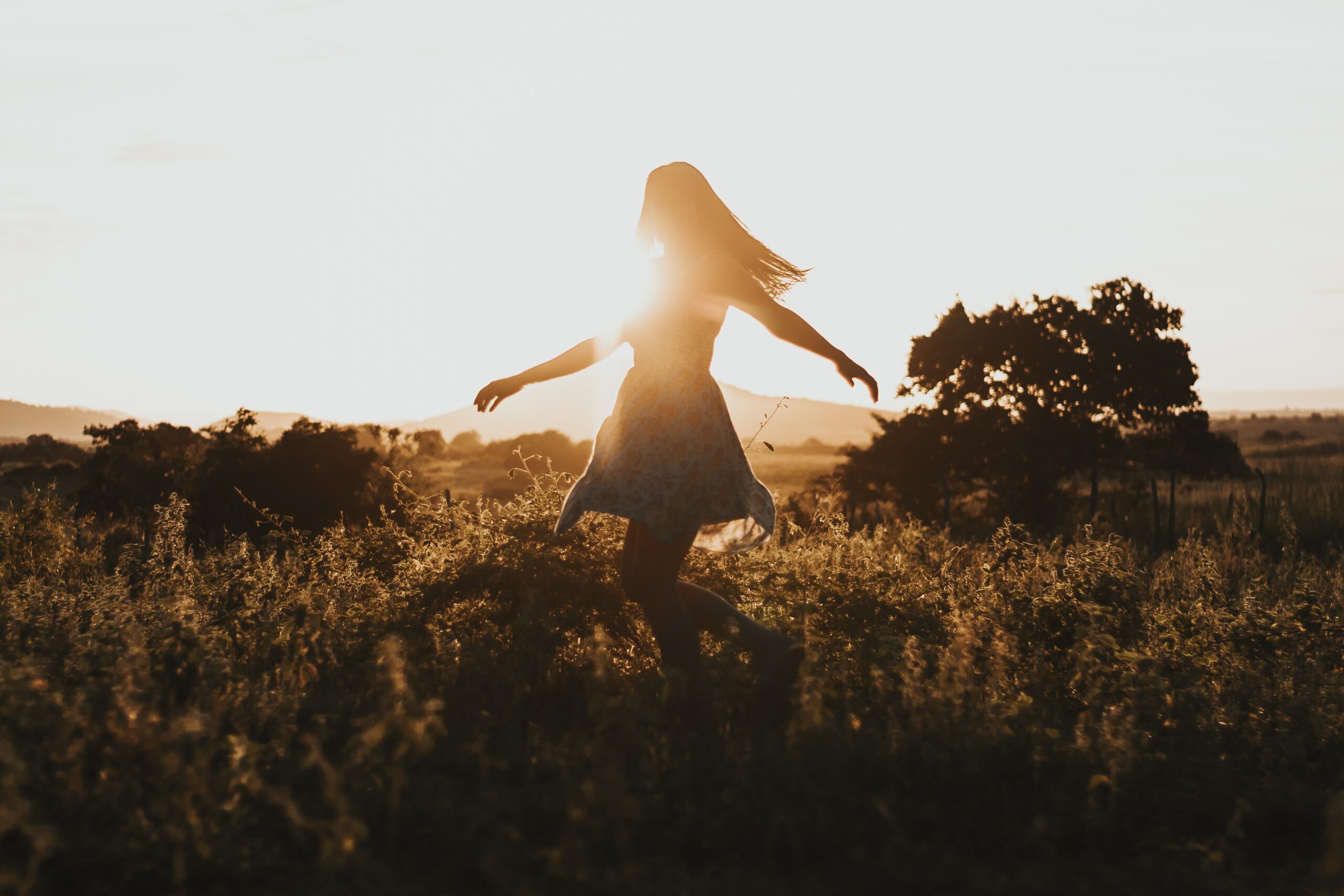 Self-healing
"I enjoy receiving": Learn specifically how to regulate your nervous system and bring yourself into a healing state.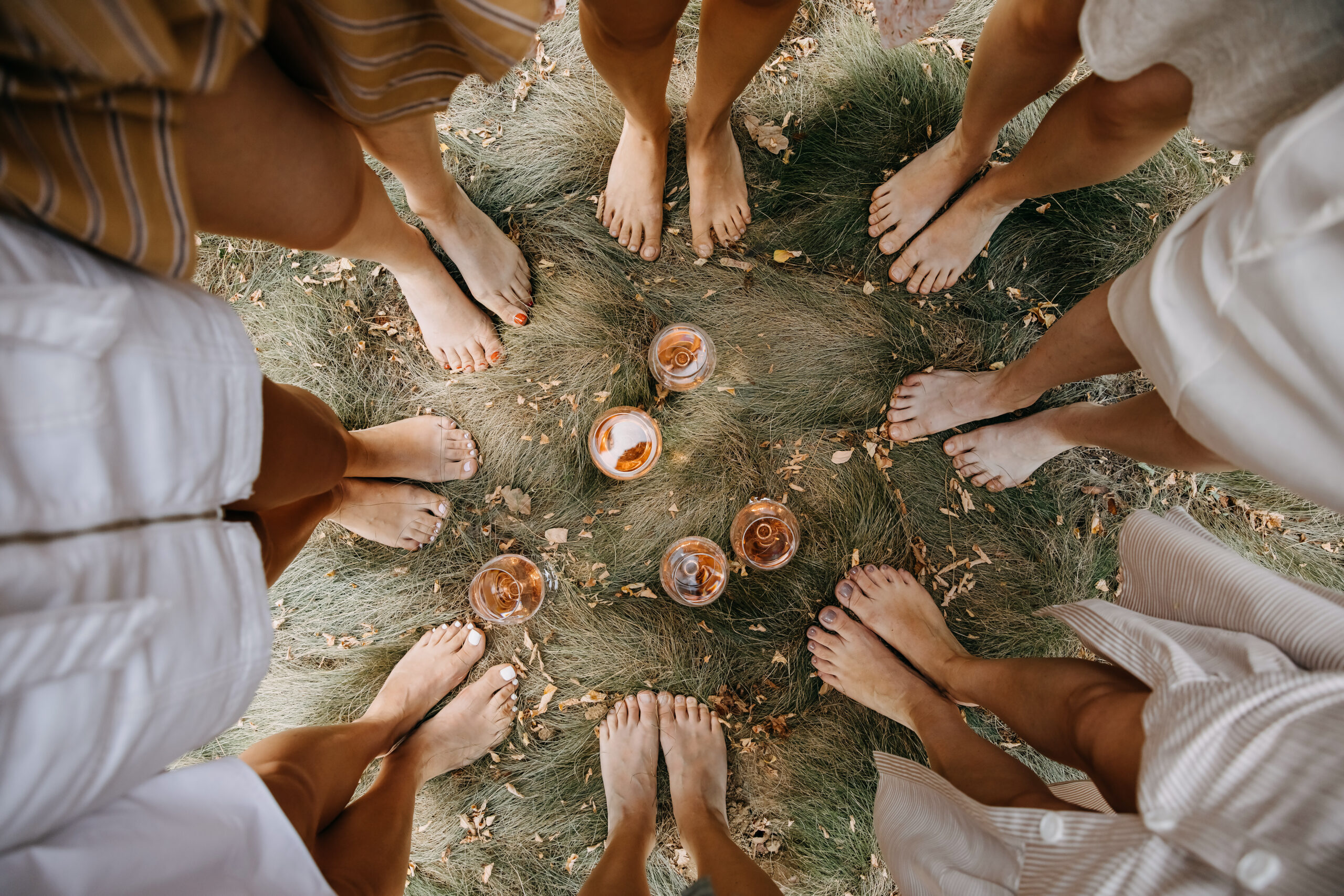 Femininity
Discover a new perspective on your menstruation and get excited about women's health, beauty & wellness in an Ayurvedic context .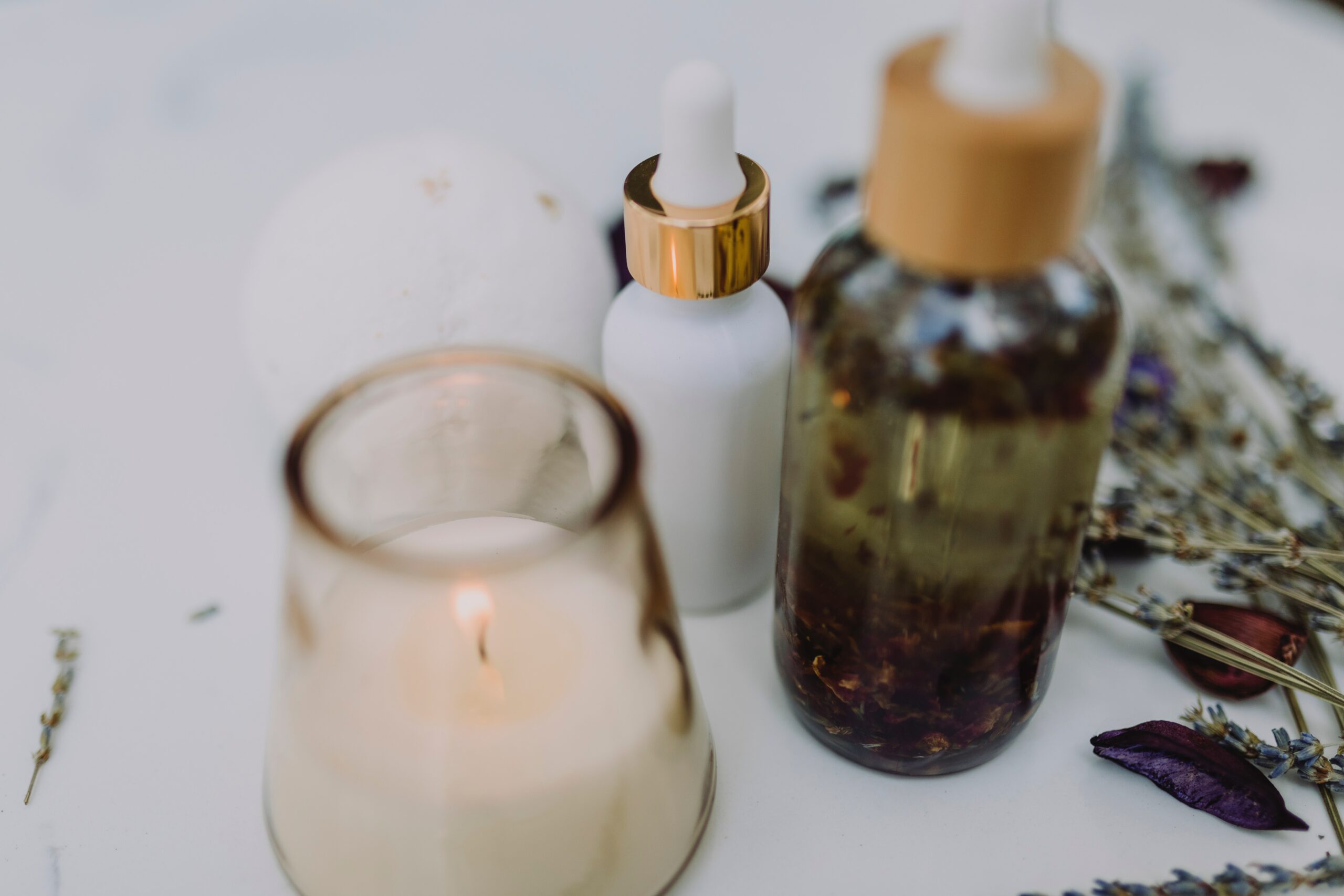 Integration
Integrate new knowledge and yoga retreat experiences into your everyday life. Healthy eating and yoga practice will become real in your life.
3 DAYS YOGA & AYURVEDA RETREAT
Investment in you
333,- €
plus overnight stay in hotel
INCLUSIVE
▼ 2x holistic morning practice | yoga for all levels
▼ Evening rituals that touch you in your essence
▼ Prana management with Ayurveda
▼ Use of essential oils, crystals & musical instruments
▼ Full Moon Ritual | Women Circle | Mantra Singing Circle
▼ Hatha Yoga | Yin Yoga | Yoga Nidra
▼ Cacao Ceremony | Intuitive Movement 
▼ At least 11 hours of personal development
in the context of Ayurveda & Yoga, Self-Healing & Femininity
with the potential to truly change your life
INCLUDED IN THE OVERNIGHT PRICE
SR | DR | TWIN from 160,-€ p.p./night*
▼ Use of the entire ALPIN SPA area
▼ Breakfast buffet, lunch & 5-course dinner | also vegetarian, vegan & ayurvedic
▼ Around the clock organic tea bar & fruit baskets
▼ Free use of all 8 mountain railroads in Kleinwalsertal!
*Important: Room booking is made directly with the hotel after registering for the retreat.
FRIDAY FLOW
Wellness area is open for you
14:00Hour Get Together
Room check-in from 15:00h & Time to arrive
16:30H Yoga Practice & Opening Cicle
5-course indulgence dinner
Sacred Ceremony
SATURDAY FLOW
7:30 Holistic morning practice
Heavenly breakfast & Time for you
11:00am Ayurveda Workshop
Lunch & Time for you
16:30 Evening Ritual & Deep Dive
5-course indulgence dinner
Full moon ritual
SUNDAY FLOW
7:30 Holistic morning practice
 Heavenly breakfast & time for you
11:00 Blessing Ritual & Closing Circle
Lunch & even more time for the Alpine SPA
Departure with fulfilled hearts ♥
**** fully booked ****
Please sign in here for the list of successors if you want to be informed as soon as a place becomes available.
Do you want to be the first to know about the 2023 event? Leave us your email address via the Contact form.
Experience one of the most beautiful Soul Retreat Centers in the world in our adopted country Portugal. 
28.12.22-02.01.2023 | South Portugal
Yoga | Breathwork | Sound | Dance uvm.
*** fully booked *** You can sign up for the move-up list and check out our retreats in December (Portugal) and 2023. We are so excited for you ♥
For me, a piece has almost become a new world opened. I definitely flew back differently than I flew there. Something in me has changed and that feels damn good! I am still reeling from this wonderful retreat.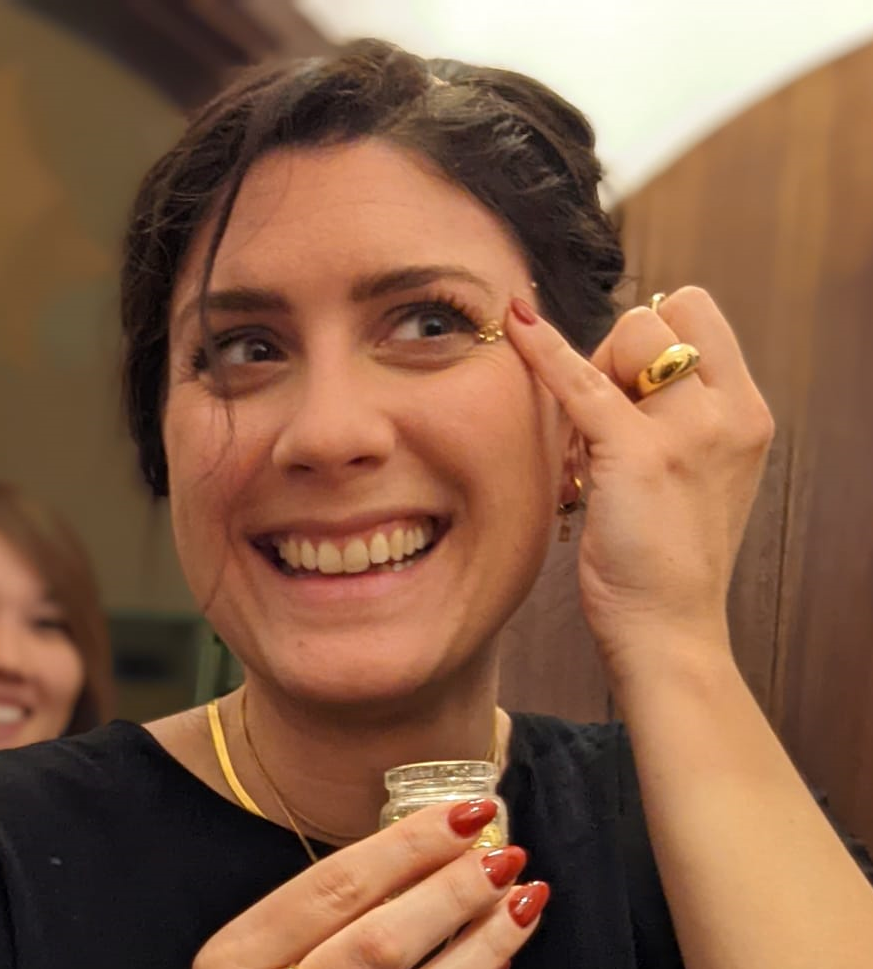 Kathrin
Women's Retreat Participant,
Bad Friedrichshall
It's really amazing how much can happen in such a short time in one what resolved, transformed, was invited and what was allowed to go. I feel this free in such a long time..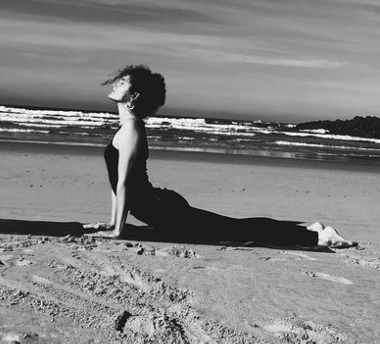 Judith
Women's retreat participant
Bamberg
Many things have changed quite fundamentally within myself. I feel strengthened💗 more closeness to myself experienced and rediscovered me. Also after Montaen this still echoes in me.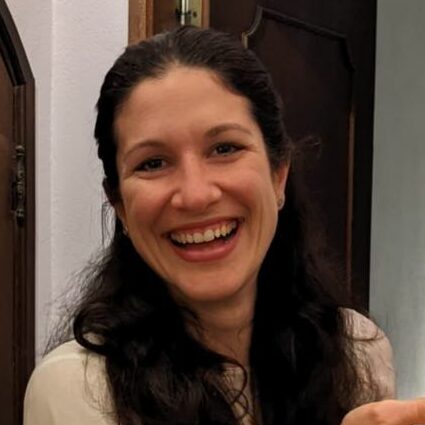 Alexandra
Women's retreat participant
Zofingen, Switzerland
Your work is now part of my holistic healing process become. Both your yin yoga classes and your retreats help me to regain more in touch with myself to come. Thank you.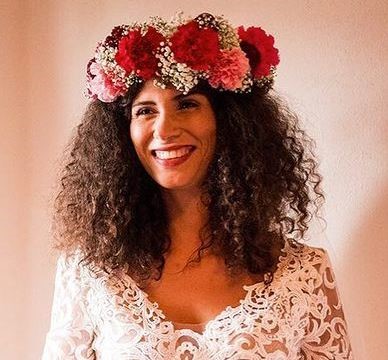 Vanessa
Yoga student & women retreat participant
Munich
You manage to combine spirituality with everyday life so well. It was insanely beautiful & I have much new learned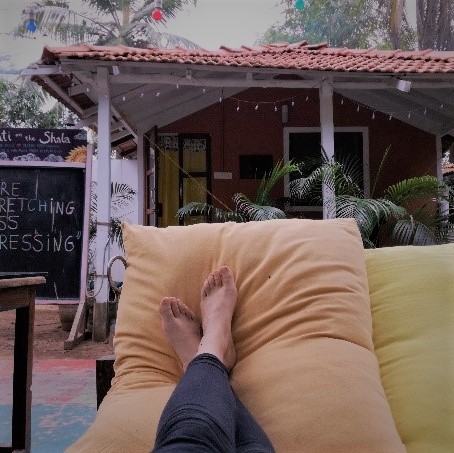 Andrea
Workshop Participant,
Baden Baden
Thank you, thank you, thank you for this wonderful guidance and companionship for our Grow and heal 🧚🙏🏼💗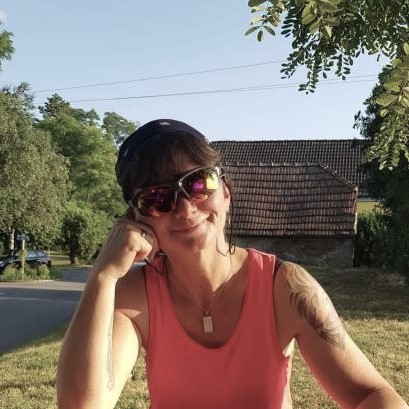 Alexandra
Workshop & Online Retreat Participant,
Austria
Time with you is always like balm for the soul. Your calm & honest way touches me.
Yoga with you is like a caress for mind and body.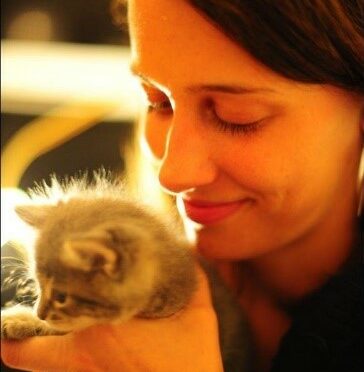 I deeply believe
in a peaceful world
Universal harmony and a strong confidence in life begins IN us. Therefore, the essence of my work is to suggest ways to your individual glow. Paths that you can walk with pleasure & close to everyday life. Because when your glow comes to shine and you allow yourself more and more to live your limitless potential in joy and ease, you experience true INNER freedom.
I create a yoga-based framework for personal growth with elements from yoga philosophy, personal development, shamanism and my own experiences.
As a yoga teacher and always a student, I move through the world of modern and everyday spirituality. Preferably together with you.
From my heart to yours,
your Jessy ♥
What health and safety regulations apply?
The legal regulations in Austria apply. As of 03/2022: 3G rule on entry. General mask obligation in public transport / buildings. In the yoga room of the hotel there is no mask obligation for us during practice. A free rapid test is available on site. For more up-to-date information, please visit www.sozialministerium.at.
How does the booking work?
You register here via the booking form. 
Within 48h you will receive a confirmation email. Then you book your room at the Naturhotel Chesa Valisa with Mrs. Kessler: +43-5517-54140 or info@naturhotel.at 
If you would like to pay for the retreat in installments please click on the next button. 
Can I pay in installments?
Flexible installment payment for the retreat is possible up to a 4-month installment (e.g. monthly 83,-€). Valid only for the retreat price in the amount of 333,-€. The room rate at the hotel is excluded.
When do I book massages & ayurvedic treatments?
I recommend you to check the hotel's website and book your treatments at the desired time directly when you book your room, so that our program and your massages do not overlap.
Cancellation policies
Cancellation before 09.07.22: You will get back the total price minus 44€ service fee. 
Cancellation before 09.08.22: You will be refunded 70% (260€) of the total price.
Cancellation after 09.08.22: You will be refunded 50% of the total price (188,-€).
You can transfer your place to another woman at any time.
How much does the hotel cost?
Prices range from 160,-€ to 183,-€ p.p. per night (single, double, twin) and include breakfast buffet, lunch and 5-course gourmet menu. Also included is the use of the wellness area and all 8 cable cars in Kleinwalsertal.
If you would like to inquire about room availability in advance, you can contact Mrs. Kessler at the Naturhotel: +43-5517-54140 or info@naturhotel.at
How do I get the accomodation i wish?
First come first serve: You book your room directly with the hotel. There are different sized double rooms, twin rooms & single rooms in different price categories reserved for our group.
Ayurveda Knowledge: What level is the retreat for?
This retreat is about the paxis, the experience & feeling of Ayurveda. Therefore, it makes no difference whether you are an old Ayu-hare or have not yet dealt much with Ayurveda: Together we will experience Ayurveda so that it accompanies you in your everyday life. 
If you don't know your dosha-your costitution type-yet, you will receive a test from me to determine your dominant dosha until the start of the retreat. In this way we can also respond to the needs of your Dosha individually. 
Nutrition, allergies, etc.
All the food & drinks we enjoy in the hotel are 100% organic.
There are plenty of vegetarian & vegan, and of course Ayurvedic offers. Please inform the hotel in advance about allergies, intolerances and other important information regarding your diet when you register. 
Are you missing any information or do you have a wish?
Write to me jessy@inti-yoga.de or via WhatsApp/Telegram: +49176 5502 5281