Mountain Magic

Yoga & Hiking Retreat

August 10-14, 2022 | Austria in the Alps
We invite you to the Mountain Magic Yoga Retreat.
In this retreat you connect with yourself & your wild, true nature. We combine yoga and hiking with personal development methods. Allow yourself to truly feel yourself. Befriend the sustaining power of the mountains. At home under the starry sky and the warming sunshine we breathe in Mountain Magic and relax. We become one with the elements of the mountains. 
ॐ
Our place of power in the mountains of Austria
Seminar House "Oberau " / Wildschönau / Tyrol / Austria
Our accommodation is located amidst the mountains in the enchanting Wildschönau in Austria. Here we can breathe freely, recharge and enjoy the abundance of nature while hiking! With Sauna, light-filled yoga room, natural stone floor and indoor whirlpool. We eat at a long table in the beautifully restored cowshed. A unique retreat place in the middle of the Alps.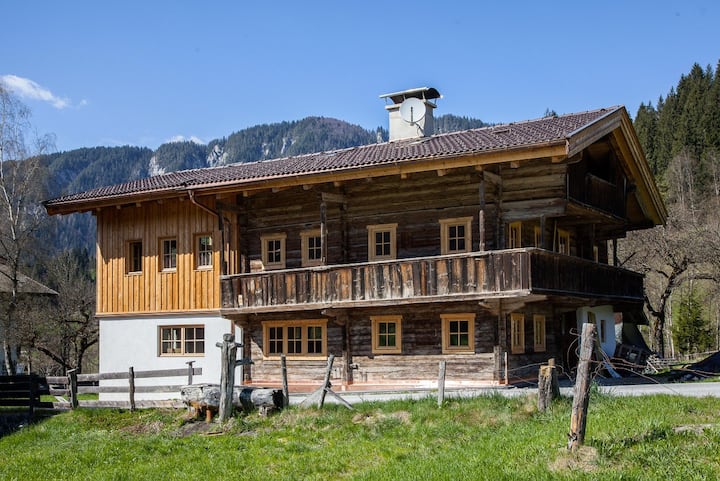 In harmony with the elements we get in touch with our primal nature
We invite you
from 10 - 14 August 2022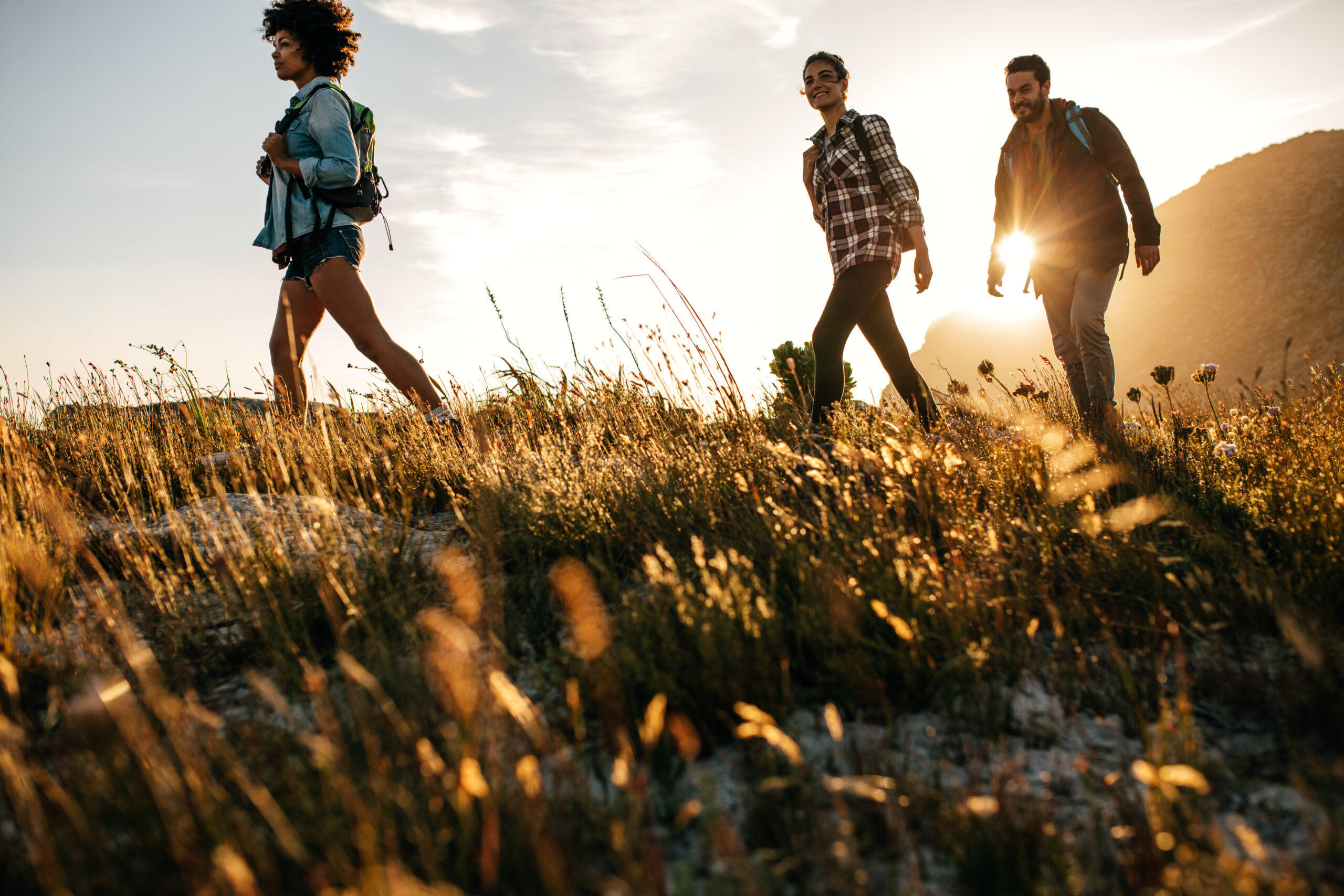 MOUNTAIN MAGIC
Yoga Retreat Program
Wed 10 Aug:
Arrival + Dinner
Thu 10 August - Sat 13 August :
8:15 - 9:30 Yoga Morning Practice
9:30 Rich breakfast
ॐ
On 2 days a hike
On 2 days time for you & the surroundings (Wildbad, cheese dairy, uvm.)
12:30 Lunch / Lunchbox
ॐ
17:30 - 19:00 Evening ritual / practice
19:00 hut dinner with common Aus-KLANG
Sun 14 August:
Brunch + departure
An extraordinary retreat. Breathe deeply. Freedom. Connection. Hiking.
Experience the family feeling in our yoga hut
Closeness is important to us. Therefore, we are very much looking forward to getting to know you better and seeing you shine during these special 5 days.
Culinary you will be spoiled as you have probably never experienced at any hut, namely by Jessy's dad: passionate professional chef, gourmet & enthusiastic mountaineer.
"Hüttenfeeling" is unique - we are very much looking forward to welcoming you in our family circle of max. 11 participants!
Unforgettable investment in you (p.p.)
PRICE:
865,-€ double room
715,-€ shared room
Included:
ॐ 4 nights in the cottage (double or shared room)
ॐ 4x yoga morning practice with Jessy on the theme of the day with yoga & meditation - for all levels, body, men & women.
ॐ  daily 3x vegetarian/vegan culinary from our chef
ॐ 4x evening rituals with Breathwork, Cacao ceremony, yoga nidra, campfire and so much more ~.
ॐ Use of essential oils
ॐ A framework for valuable exchange with like-minded people
ॐ Much potential on important insights for your life
ॐ Drinks, fresh teas, snacks & fruit at all times
ॐ 2 guided hiking tours
ॐ and much more, which will touch you deeply...
Jessica makes you feel grounded and secure during the practice. There is a calming and confident presence about her which in turn makes her yoga classes wonderful to be a part of. She is an amazing yoga teacher who stays in tune with her own body as well as yours. You leave her class feeling fulfilled and peaceful. Thank you Jess!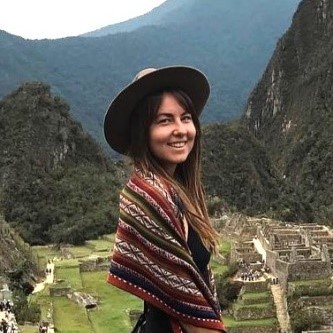 I am still completely out of space from you & yesterday's workshop. It was insanely beautiful & I learned a lot of new things. You are a great person who manages so well to unite spirituality & everyday life.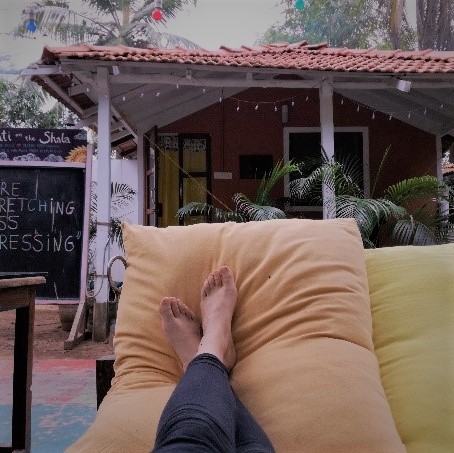 Andrea
Workshop Participant,
Baden Baden
Your work has now become part of my holistic healing process. Both your yin yoga classes and your great workshops help me to get more in touch with myself again. Thank you.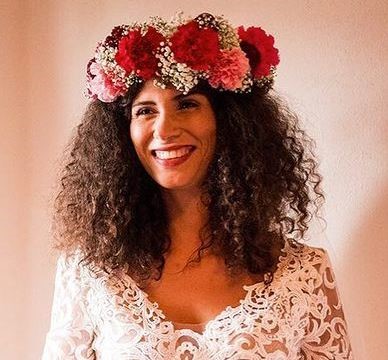 Your yoga classes are filled with this basic trust of yours. They feel powerful & heartfelt, precise & down to earth. Every time i am encouraged to try out & dare something new.
I am thrilled every time, thank you Jessy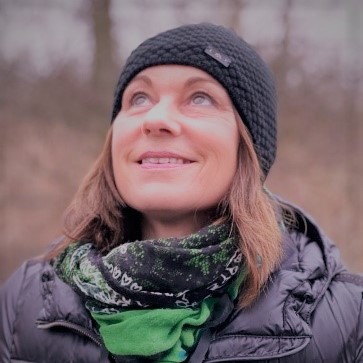 Thank you, thank you, thank you for this wonderful guidance and companionship for our growing and healing 🧚🙏🏼💗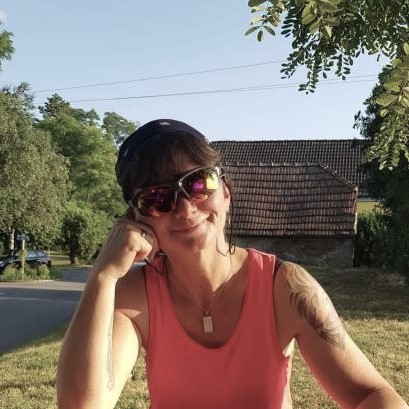 Alexandra
Retreat Participant,
Austria
You are such a great guide. I alway discover another layer to shed.
It's like a beautiful journey inside myself every time.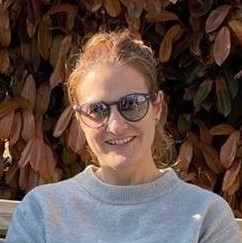 Time with you is always like balm for the soul. Your calm & honest way touches me.
Yoga with you is like a caress for mind and body.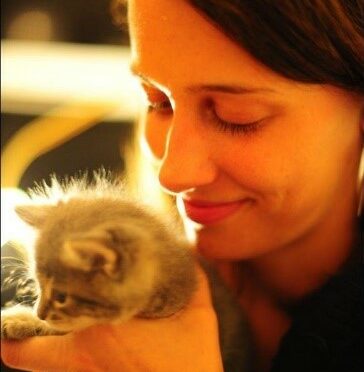 Elements
Appreciating nature supports us in feeling more appreciation for ourselves as well.
Let the elements teach you to give yourself more self-love & acceptance.
Awareness
Do you know the feeling when your head clears at some point while hiking? And then everything seems softer and you feel lighter?
We will strengthen this awareness of your true nature.
A gift
RETREAT means retreat and means a planned spiritual rest and retreat from familiar surroundings.
Give yourself this opportunity to feel more at home IN yourself and feel that deep connection to yourself and nature.
We are very much looking forward to seeing you,
How does the booking work?
To secure one of the places, fill out the booking form on this page. Afterwards you will receive an email with your invoice and a welcome booklet from us, in which all further steps are written and a packing list is waiting for you. Your booking is confirmed as soon as we receive the deposit on the mentioned account. The remaining amount has to be transferred by 01.08.22 at the latest. If you want to pay in installments click on the next button.
Can I pay in installments?
Flexible payment is possible (up to max. 10 rates). Please feel free to contact us for this.
Do I have to participate in everything?
We encourage you to enjoy the retreat fully for yourself. And in your own way: If you feel more like rest instead of a hiking trip, you are free to do so. This applies to all contents. Everything can, nothing must.
Nutrition, allergies, etc.
All food & drinks that we enjoy in the hut will be vegetarian with vegan option. Please let us know allergies, intolerances and other important information regarding your diet when you register. Please note that our dog Stevie will be with us if you suffer from allergies to animal dander. Stevie loves to be on retreats <3
What health and safety regulations apply?
The legal requirements of Portugal at the time of the retreat.
Can I bring my partner?
The double rooms are so cozy and invite you to bring your partner. He/she is welcome and can freely choose which program points he/she wants to join. If your partner has little access to yoga, he/she might be curious about Breathwork with Bene or a Cacao Ceremony and will surely join you on the hike. Since all offers are free to choose, the price does not change.
Cancellation policies
If you cancel before 08.07. you will receive your entire deposit back and the remaining amount will not be due. For cancellations after 09.07. the deposit will be kept, but you can transfer your place to another person at any time.
Are there any other extra costs?
Not included are travel and expenses in your free time such as outdoor pool, cheese dairy or farmer's market. When we go hiking our cook will pack you a wonderful lunch. 
How do I get the accomodation i wish?
First come first serve: As soon as you register, I will let you know which rooms or beds are still available and you choose.
In total, the hut has 3 double rooms and a rustic multi-bed room in the attic with 7 sleeping places, including 1 single bed. 
How to get there?
Arrival is independent (e.g. 1:30h from Munich by car). Check-in is already from 11:00 am. We start with a common snack at 12:30 pm on Wednesday, 10.08. We are located in Oberau Wildschönau near Kufstein. You will receive the exact address after booking.
What if the retreat cannot take place due to Covid?
If we as the organizer have to cancel the retreat due to legal regulations, you will receive your deposit back. If you are personally prevented or become ill, the above cancellation conditions apply. 
Are you still missing information or do you have a question?
Write to us: jessy@inti-yoga.de or via WhatsApp: +49176 5502 5281
we deeply believe
in a peaceful world
Universal harmony and a strong confidence in life begins IN us. Therefore, the essence of our work is to suggest ways to your individual glow. Ways that you can walk with pleasure & close to everyday life. So that your glow comes to shine and you allow yourself more and more to live your unlimited potential in joy and ease. Because that is true INNER freedom.
We create a yoga-based framework for personal growth with elements from yoga philosophy, personal development, shamanism, Breathwork and our own experiences.
As a couple we move through the world of modern and everyday spirituality. Preferably together with you.
From our hearts to yours, Jessy & Bene
*** fully booked ***
Please sign in here for the list of successors if you want to be informed as soon as a place becomes available.
Do you want to be the first to know about the 2023 event? Leave us your email address via the Contact form.
**booked out** You can join the move-up list and check out our retreats in Septmber (AT) & December (Portugal). We are so looking forward to you ♥