In you dwells a magic & an irrepressible power

Self love yoga retreat | Online February 26 & 27, 2022

Yoga, Meditation, Reflection, Relaxation A weekend just for YOU
THERE IS MAGIC WITHIN YOU. FOR A WHOLE WEEKEND WE WILL TRAVEL TO THE RICH AND NURTURING SOURCE WITHIN YOU AT THIS SELF LOVE YOGA RETREAT.
In this SELF LOVE ONLINE YOGA WORKSHOP you explore & connect with your inner world.
You will move from thinking to feeling and will come closer to your true nature and fathom the place within you that is filled with pure love. Where it is always peaceful and bright.
Discover and strengthen your inti - your radiance.
It would be an honor to accompany you a little bit
The program comes directly from my heart and is based on a symbiosis on the roots of holistic yoga philosophy and methods of personal development.
Feel...
connected safe loved powerful soft wild centered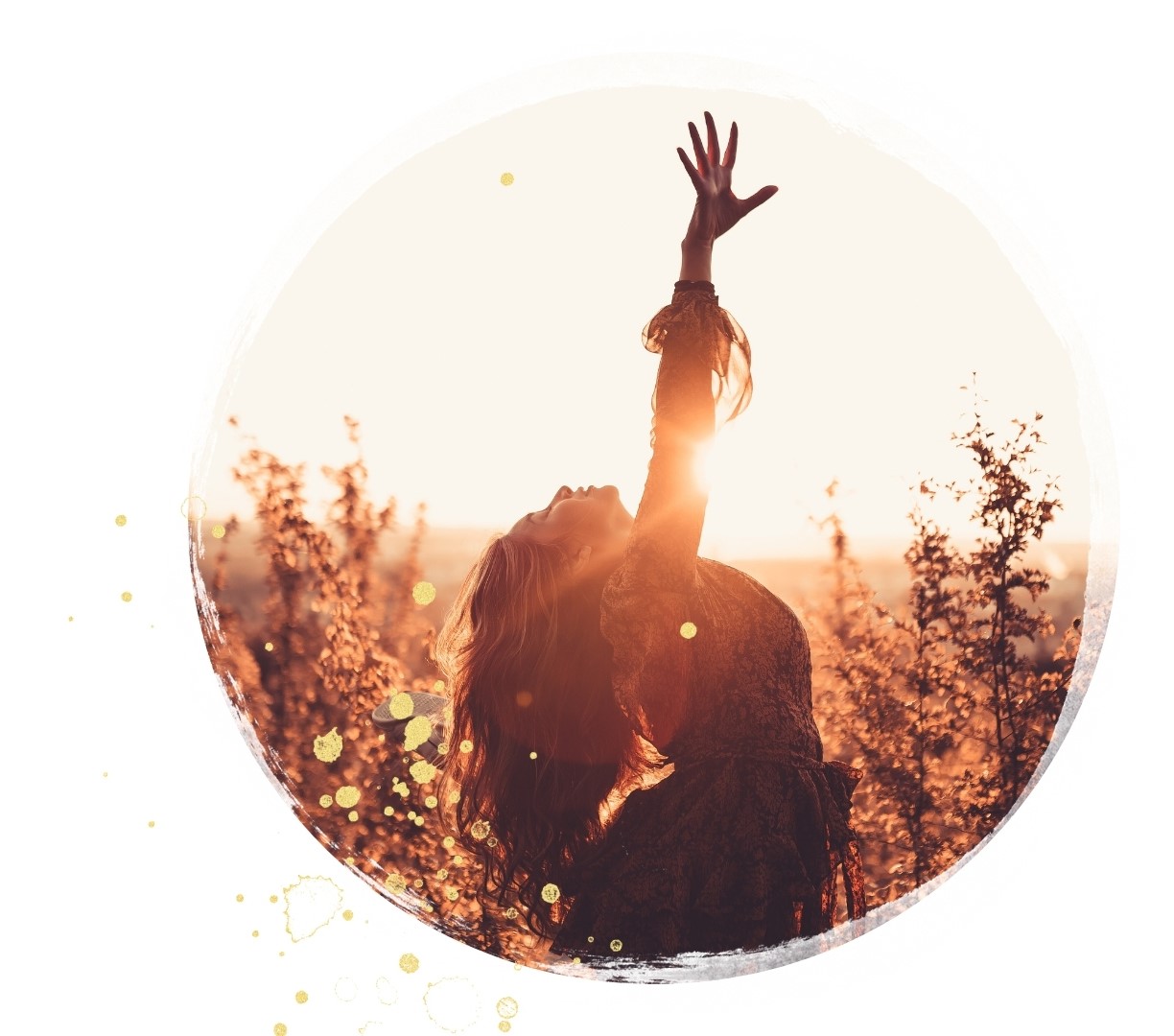 DAILY

  5 hours program consisting of respectively:

ॐ tantric hatha yoga - a refreshing gentle yoga practice that addresses the body and intuition

ॐ Meditations - guided & in silence | Mantra & Mudra Power

ॐ Impulse talk on self-love, self-care & femininity with yogic approach AND neuroplasticity.

ॐ Suggestions for concrete everyday rituals for more self-love in the daily huzzle

ॐ Reflection rituals - the right questions for personal and spiritual development

ॐ Cacao ceremony - connection to your heart energy

ॐ Connecting with intuition through physical movement

ॐ Pranayama methods (breathing exercises) - for fundamental relaxation

ॐ Yoga NIDRA sequence - the yogic sleep or YIN yoga - introspection & deep relaxation.

ॐ Free time for reflection & sustainable recovery

ॐ Personal workshop self-care package to your home

ॐ Two days completely FOR YOU
~ You will feel carried. Picked up and accepted with all that you are.
Daily schedule
8:30 - 10:00 a.m. Morning ritual with a holistic yoga practice that touches you at the heart.
14:00 -15:00 Impulse talk & exchange 
19:30 - 21:00 Deep Dive with Yin-Yoga or Yoga-Nidra, Cacao ceremony and reflection rituals, among others
A WEEKEND JUST FOR YOU
Ideal if you want to get more in touch with yourself. 
Perfect for all who want to learn yoga & mediation or deepen their own practice. All levels are welcome.
Participating yoga teachers receive a certificate of continuing education.
This online yoga workshop is an invitation to you to cultivate an intimate friendship with the most important person in your life: With yourself. A heartfelt invitation to take your time, do some introspection and DECIDE FOR YOURSELF for a weekend.
ॐ
I share my very personal and most valuable tools from the yoga world, my own practice and science with you. Tools that I know have the potential to sustainably enrich your life beyond the yoga mat. They are exercises, rituals and methods that we can integrate holistically into our human (everyday) lives to walk more grounded, loving and centered through our wonderful lives.
ॐ
READY FOR A BEAUTIFUL JOURNEY
TO YOU?
Discover the qualities of self-care within you
Acceptance, love, well-being, self-love
We will ask & answer the right questions:
What brings me closer to me?
Am I honest with me itself?
What leads me away from me?
I have today enough water drunk?
Which of my properties I guess?
ARE YOU READY FOR DEPTH?
No previous knowledge is required. It is enough if you are open for new things and for your personal development.
If you're an old yoga hand, these workshops are ideal for strengthening and deepening your self-love practice and already established routines.
Let and go on a journey of discovery
February 26 & 27, 2022
 Investment in you
TOTAL PRICE FOR BOTH DAYS
149,-€
What to expect on each of the two days:
DAILY 5 hours each retreat program.
ॐ 2 yoga classes
ॐ Cacao Ceremony & Blessing Ritual
ॐ Meditations + Learning a Mantra & Mudra
ॐ Concrete Panayama Techniques | Learning to Calm the Nervous System
ॐ Reflection exercises | Wonderful opportunities to get in touch with your essence
ॐ Impulse Talk | Why and how do we practice self-care?
ॐ Mantra | Discover yourself through your voice
ॐ One day FOR YOU | Free time with you
ॐ Valuable exchange in a protected circle
ॐ Your personal Selfcare package to your home
No one has to do without:
Discounted prices and installments available upon request. EVERYBODY WELCOME > Please write to me
Max 15 participants ~ men & women welcome. It will be so nice personal and dinky.
You can turn your camera on or off at any time, just as you like. No previous experience is required.
# MADE WITH SO MUCH LOVE
All content comes directly from my heart for you
Do it for you ~ You are worth it
This workshop was born out of the realization that many of my course and event participants often make very high demands on themselves and are very hard on themselves. That's why they come to yoga: to loosen the grip of everyday life and take a deep breath.
I wanted to create a weekend where we are allowed to soften and will ask ourselves the right questions.
~ DESIGNED WITH MUCH LOVE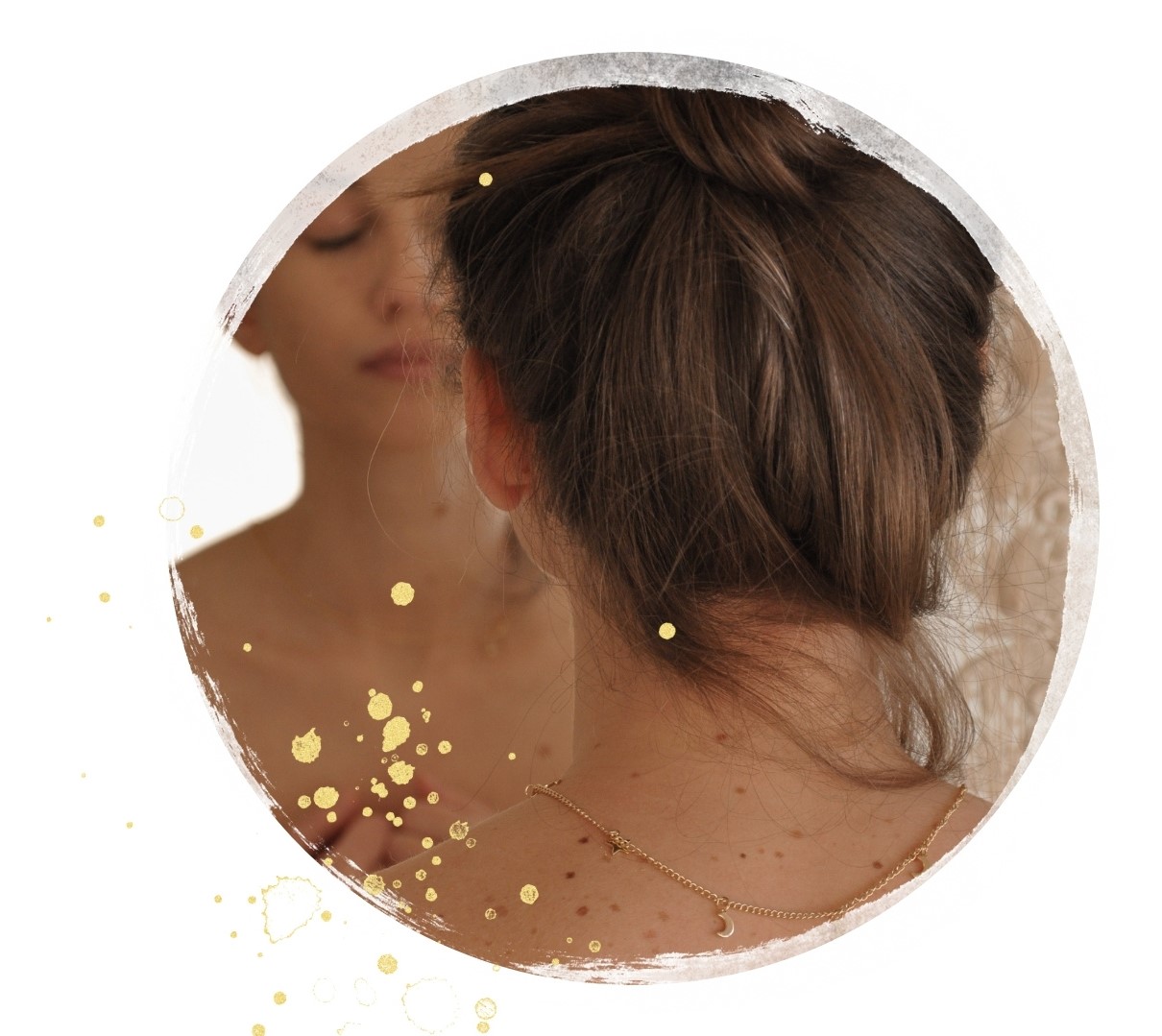 What if you loved yourself?
When I began to love myself, I understood that I am always and on every occasion, at the right place at the right time and that everything that happens is right from then on I could be calm. Today I know: This is called TRUST.
When I began to love myself, I could see that emotional pain and suffering are only warnings for me to live against my own truth. Today I know: This is called BEING AUTHENTIC.
When I began to love myself, I stopped longing for another life and could see that everything around me was a call to grow. Today I know this is called Maturity.
When I began to love myself, I stopped depriving myself of my free time and I stopped continuing to design grandiose projects for the future. Today, I only do what I enjoy, what I love, and what makes my heart smile, in my own way and at my own pace. Today I know that is called HONESTY.
When I began to love myself, I freed myself from everything that was not healthy for me, from food, people, things, situations, and from everything that kept pulling me down, away from myself. In the beginning I called that Healthy Egoism, but today I know that is SELF-LOVE.
When I started to love myself, I stopped wanting to be right all the time, so I was wrong less. Today I have realized: this is called DEMURITY.
When I began to love myself, I refused to continue living in the past and worrying about my future. Now I live only in this moment where EVERYTHING takes place, that's how I live every day today and I call it CONSCIOUSNESS.
When I began to love myself, I realized that my thinking could make me miserable and sick. However, when I called upon my heart forces, the mind got an important partner. Today I call this connection HEART WISDOM.
We don't need to be afraid of arguments, conflicts and problems with ourselves and others any longer, because even stars sometimes collide and new worlds are created. Today I know: THIS IS LIFE !
CHARLIE CHAPLIN | 1959